News archive from 2020 to 2022
December 2021

: WIZnet Ethernet HAT Design Contest 2022

WIZnet has announced a new design contest with free samples of W5100S-EVB-Pico and WIZnet Ethernet HAT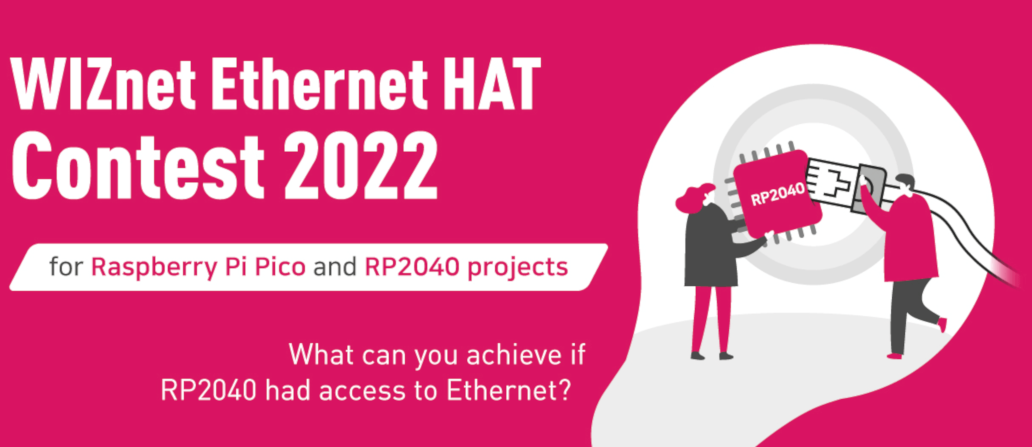 All free samples for European customers will be shipped from our office in Germany.
---
December 2021

: Merry Christmas and a happy new year.

We wish all customers and partners Merry Christmas and a happy new year.
Please note that our logistics is closed until week 1/2022. All orders will be shipped from 4th of January 2022 again.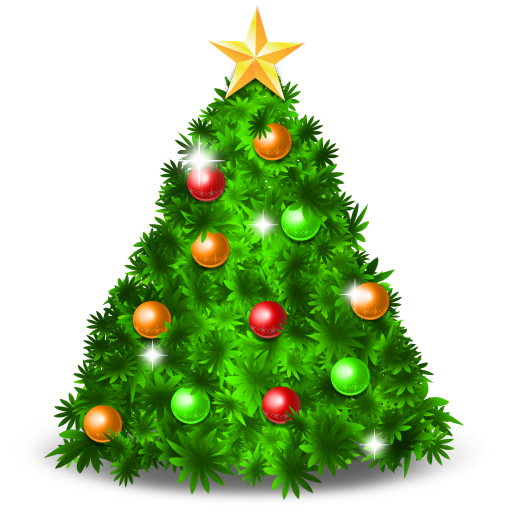 The brand new W5100S-EVB-Pico is now available in stock.
October 2021

: Raspberry Pico ahead

WIZnet has released two products for the well-known Raspberry Pi Pico. The Pico can be extended by the HAT - Hardware Attached on Top to have a wired Ethernet connection. With the brand new W5100S-EVB-Pico the RP2040 is directly bundled with the latest network chip from WIZnet.
Please note: The W5100S-EVB-Pico is not in stock yet, but will be in stock in a couple of days. All orders will be shipped as soon as the parts are available.
July 2021

: PCN for WizFI630S

A Change Notification for the WizFI630S has been relased. The PCB has been updated to improve connection capabilities and the soldering of the metal shield was enhanced. The PCN is available on request for all customers. Please contact us for further information.
February 2021

: EOL for WIZnet W3150A+ and NM7010B+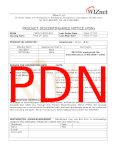 WIZnet has announced a Last Time Buy Option for the following products:
-
2-in-1 chip with Hardwired TCP/IP Core & MAC
-
network module based on the W3150A+
The PDN is available on request. Customers, who still require the chip or the module should contact us as the last order option will be over soon.
January 2021

: TrustKey G310H and G320H available

TrustKey has released the G310H and the G320H - both flagships of the Fido 2 security sticks now can be shipped with the Windows Hello functionality. The new products can be found in the "TrustKey" category.

November 2020

: PCBite Update

WIZnet.EU is glad to announce that our Sensepeek assortment has been enriched with some interesting products and therefore all updated PCBite products are now available in our store. Please have a look at all Sensepeek products in the "Sensepeek" category.
September 2020

: WIZ850io: hardware revision change 1.0 to 1.1 PCN

The successful WIZ850io has been updated for improved Ethernet performance. WIZnet has released a PCN (available by request) which describes all changes.
August 2020

: WIZ550SR: firmware change 1.2.0 to 1.2.2 PCN

Dated end of July 2020 and published end of August 2020, WIZnet has released the PCN regarding the firmware change for the WIZ550SR. Until now, modules with firmware version 1.2.0 have been shipped - from now on version 1.2.2 will be the default firmware for the modules.
July 2020

: Several products discontinued: WIzFi310-Shield, WIZ750SR-DBL

WIZnet has announced the end of life for the following products: WIZ750SR-DBL and WizFi310-Shield due to a low demand in the market. We kindly ask all of our customers to contact us in case there is a demand for the specified products until the end of August 2020. The last order date has been set to 30th of September 2020. The related chipsets (W7500P and WizFi310) are not affected by this PDN.
March 2020

: PCBite available

We are now official distributor for Sensepeek and all PCBite products for Germany. Please have a look at all Sensepeek products in the "Sensepeek" category.
February 2020

: Embedded World 2020


We will be at the Embedded World in Nürnberg, Germany from 25th of February until 27th of February 2020.
To redeem your free entrance ticket please use our voucher code: 424494 at https://www.messe-ticket.de/Nuernberg/embeddedworld2020/Register
Our booth is located at Hall 3, booth 3-710.
We are looking forward to seeing you there!
January 2020

: WIZ750SR/W7500(P)-S2E firmware change
WIZnet has released a PCN for the WIZ750SR-TTL/232/485, WIZ750SR-100/105/110, and the corresponding chips W7500(P)-S2E and has now two versions of firmware available.

The recommended firmware branch ist the V1.3 as it includes the latest bugfixes.