Details
Evaluation board for the WIZ550web module
Product Description
The WIZ550web-EVB is an evaluation board for the WIZ550web module. The WIZ550web is an embedded Web server module based on the WIZnet W5500. The user can control & monitor the 16-configurable digital I/O and 4 analog inputs on module via web pages. This EVB includes a 2GB or 4GB Micro SD card, 12V power supply, Ethernet network cable, serial cable, the module WIZ550web and the WIZ550web baseboard.
Features
Supports quick test & evaluation of WIZ550web module
8 Digital Input (Photocouplers-TLP290-4 / 4 tact switches)
8 Digital Output (connected to relays HR91C-05)
4 Analog Input (A0: Potentiometer / A1: Temperature Sensor)
RS-232C for serial data transmission & RS422 for AT command input
DC 9-24V Power Input
Further information can be found at the WIZ550web product page.
Related Links
WIZ550web-EVB product page on wiznet.io
More references for WIZ550web in the WIZnetMuseum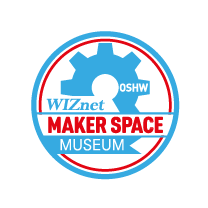 Additional Information
| | |
| --- | --- |
| Dimension | 145mm x 85m x 28mm |
| Ethernet I/F | PHY |
| Operating Temperature | -40 °C to +85 °C |
| Operating Voltage | 12 V |
| Functions | 4-in-1, MCU+TCP/IP+MAC+PHY |
| Auto Negotiation | No |
| Network sockets count | 8 |
| internal DPRAM buffer memory | 32 kB |
| Package | stand alone PCB |
| pin count | - |
| auto MDIX | No |
| Wake on Lan | Yes |
| Power Down Mode | Yes |
| typ. Power Consumption | 250 mA |
| MCU core | STM32F103RBT6 |
| Core speed | 72 MHz |
| RAM | 20 kB |
| ROM | 128 kB |
| I/O ports | - |
| SPI (max. speed) | 80 MHz |
| MCU I/F | SPI, UART, USB |
| PHY chip | internal |
| Related Chip/Module | W5500 |
| Connector Type | - |
| Serial I/F | RS232 & RS485 |
| serial connector count | 2 |
| Ethernet connector | RJ45 |
| pin pitch | 2.54 mm |
| voltage regulator (LDO) | Yes |
| MAC address inside | Yes |
| PoE possible | No |
| MII | No |
| Ethernet Speed | 10/100 |
| UART (max speed) | 921k |
| parallel memory bus | No |
| Debug I/F | RS422 |
| Manufacturer | WIZnet |